LIVING ROOM

Painting Services
The living room is a highly visible place in your home. Big decisions like what color scheme to go with, will it match the furniture, and whether to include any extras like an accent wall can be overwhelming. But the experienced professionals at Stirling Painting & Renovations are here to help with that (and yes, pulling a color out from the stone fireplace is a good place to start).
Call Now at (610) 419-4601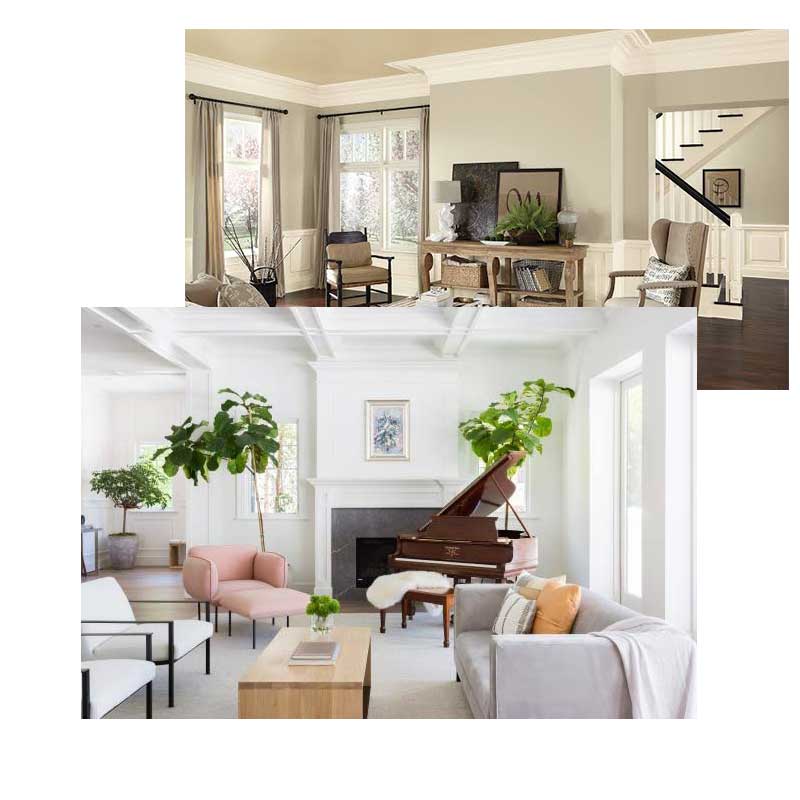 Fast & Efficient Living Room Painting
Our team of craftsmen have painted hundreds of living rooms. We understand the importance of protecting your expensive hardwood floors, architectural features, and beautiful furniture the whole time work is being performed.
The living room (or great room or family room as it is sometimes called) is typically the largest room in your home and has the most wall space. Why is that important?
– It's the room where your family and friends hang out.
– It means more surface area that will likely need repair.
– It is probably connected to several other areas, and so you've got to get that color just right.
Consulting a professional painter will help you to avoid unexpected problems and extra costs. We can help with selecting the right color, the proper sheen (level of shininess) and product and, yes, we will handle moving all that furniture.
Why Choose Stirling Painting & Renovations in Pennsylvania?
At Stirling Painting & Renovations, we consider ourselves privileged to be a part of your home improvement process – creating the perfect before-and-after photos is something we take a lot of pride in. Whether your living room is your restful sanctuary or a lively family room game night locale, Stirling Painting & Renovations can help you from the planning to the finishing touches to ensure that you will feel at home there for years to come.