Painting your cabinets is the most budget-friendly (and least painful) way to make your kitchen or bathroom brand new. While all the taping, hardware removal, sanding, priming, and re-installation work can seem daunting and tedious, the experienced professionals at Stirling Painting have performed this work so many times that for us, it's a breeze.
Call Now at (610) 419-4601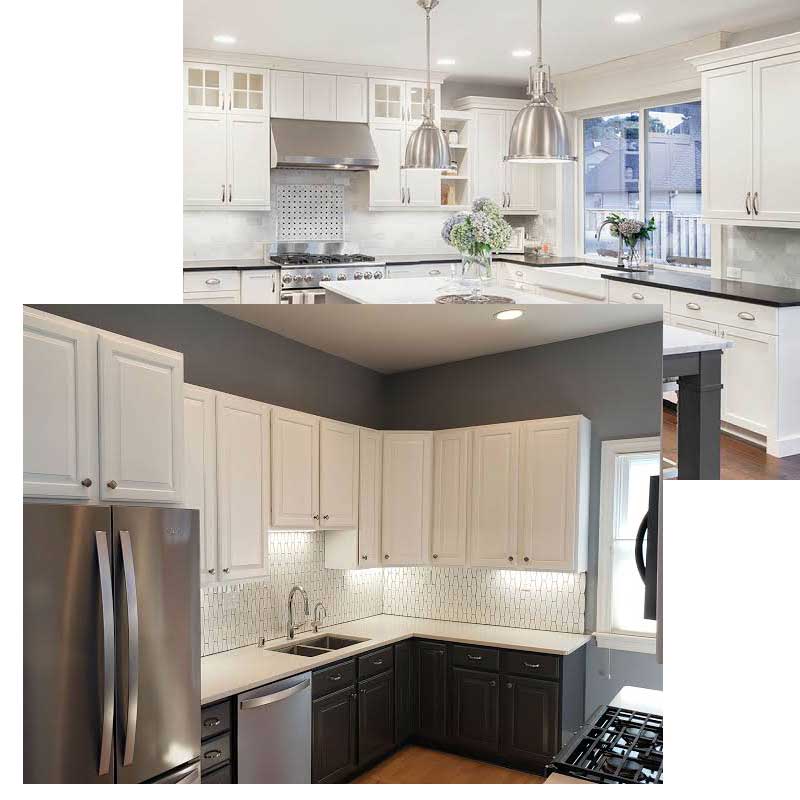 Fast & Efficient Cabinet Painting
We get it. It's a leap of faith. We've all heard the DIY horror stories of the cabinet paint immediately peeling. Will the cabinets wear well? Will the kitchen be a mess? Is the process dusty? Will the cabinets look smooth?
There's a lot to consider when you're planning a cabinet painting project, and Stirling Painting has extensive experience in every part of the process:
– Thorough cleaning of the cabinet surfaces to remove grease.
– Abrading of surfaces to ensure proper bonding.
– Use of the best bonding primers on the market and the top quality oil-modified finish paints.
– Expert spray technicians that are able to achieve smooth factory-like finishes.
– Careful and meticulous transport and re-installation of doors and hardware.
Why Choose Stirling Painting & Renovations in Pennsylvania?
We know that having workers in your kitchen can be invasive, so we work to get your kitchen back to dinner-ready as quickly as possible. Most importantly, Stirling wants to make sure the after-picture is everything you imagined.
Call us today for a free estimate.