BASEMENT FINISHING

Services
Basements often require more than just a new paint job to transform them from unfinished to finished. Stirling Painting & Renovations can install new floors, drywall, ceilings – we can even move or remove walls to completely change the dynamic of your space.
Call Now at (610) 419-4601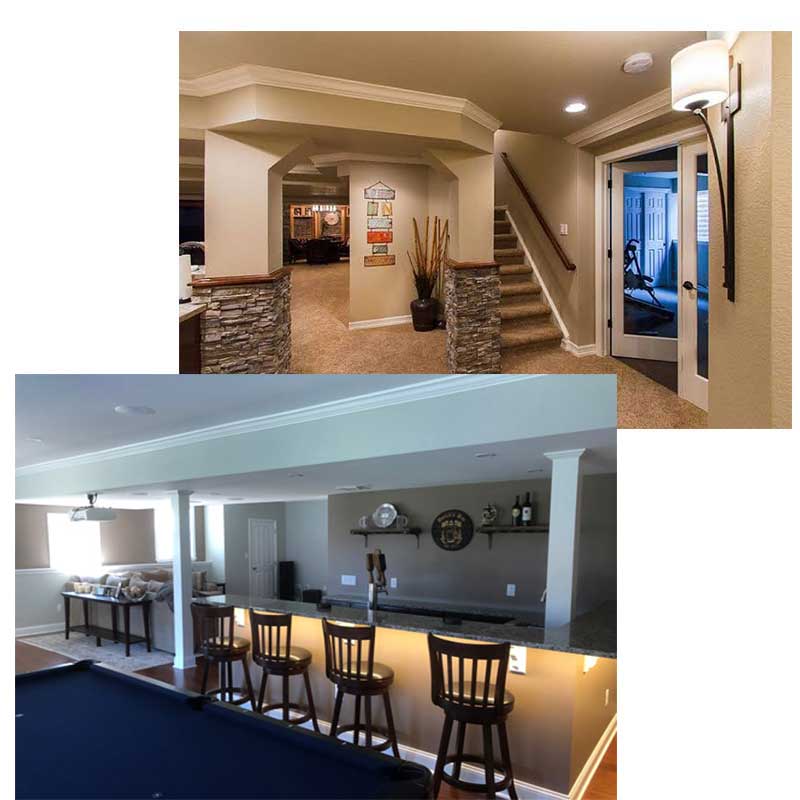 Fast & Efficient Basement Finishing Service
How about a full custom bar, a theater area, or a separate room for the kids? A finished basement is on many homeowners' wish lists, and Stirling Painting & Renovations can make that dream a reality.
We understand the coordination aspect of the remodeling process and know how to carefully arrange crew schedules to ensure that work progresses smoothly and is completed within the established timeline. We are experts in project scheduling and putting all of the pieces together. We keep you informed throughout the process and ensure that things are always progressing.
Why Choose Stirling Painting & Renovations in Pennsylvania?
Learn more about what is possible in your basement. Set up a meeting with our Renovations Manager today.