SCHOOL & UNIVERSITIES

Painting Services
The adaptable workforce at Stirling Painting & Renovations has the flexibility to work around the classwork, sports, clubs, camps, and any other extracurricular activities on your campus. We closely coordinate our schedules and ensure all student and facility obligations can proceed as scheduled.
Call Now at (610) 419-4601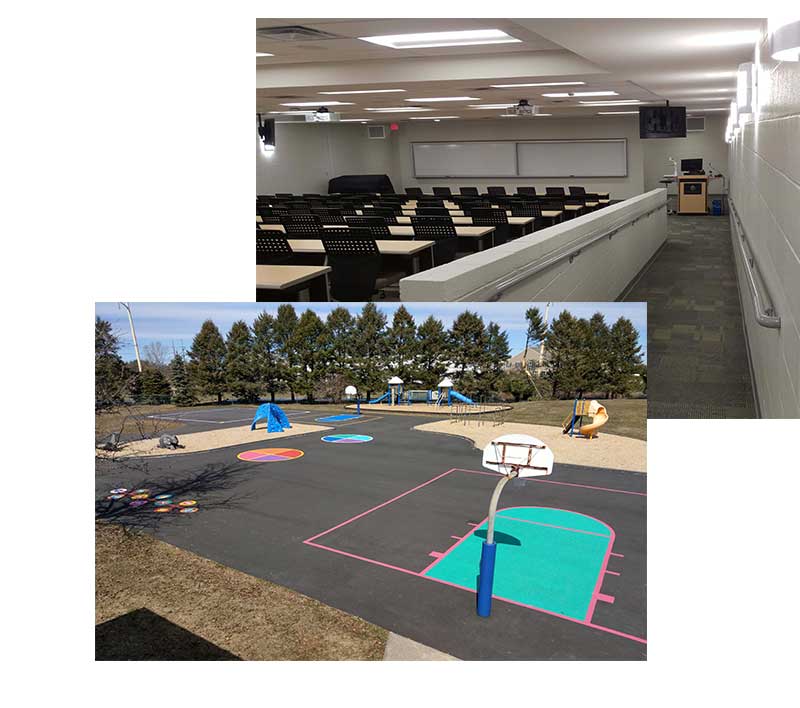 Fast & Efficient School & Universities Painting
We take on the large and complex projects that the maintenance staff can't take on themselves, or it would take them months to execute. From painting the high ceilings in the gym, the high-traffic staircases, or the classrooms and dormitories in the summertime, we can handle all the school's painting needs.
And our services don't end with painting. We can handle repair of damaged surfaces, install new flooring, or finally upgrade the lighting in the cafeteria with all the trustworthy expert quality we bring to painting.
Why Choose Stirling Painting & Renovations in Pennsylvania?
Stirling has made itself the contractor that not only upgrades and maintains your spaces, but saves you time and money by making the process easy and doing more than the painting contractor you used to use. The fewer calls you have to make. the better.
Set up an appointment today.