BATHROOM

Painting Services
The bathroom is a notoriously difficult room to paint, but it's also one of the most unique opportunities in your home to create charm and character (and maybe even a good place to experiment with a bolder color). When you entrust your bathroom painting to the professionals at Stirling, you can rest assured that all the little details will be covered.
Call Now at (610) 419-4601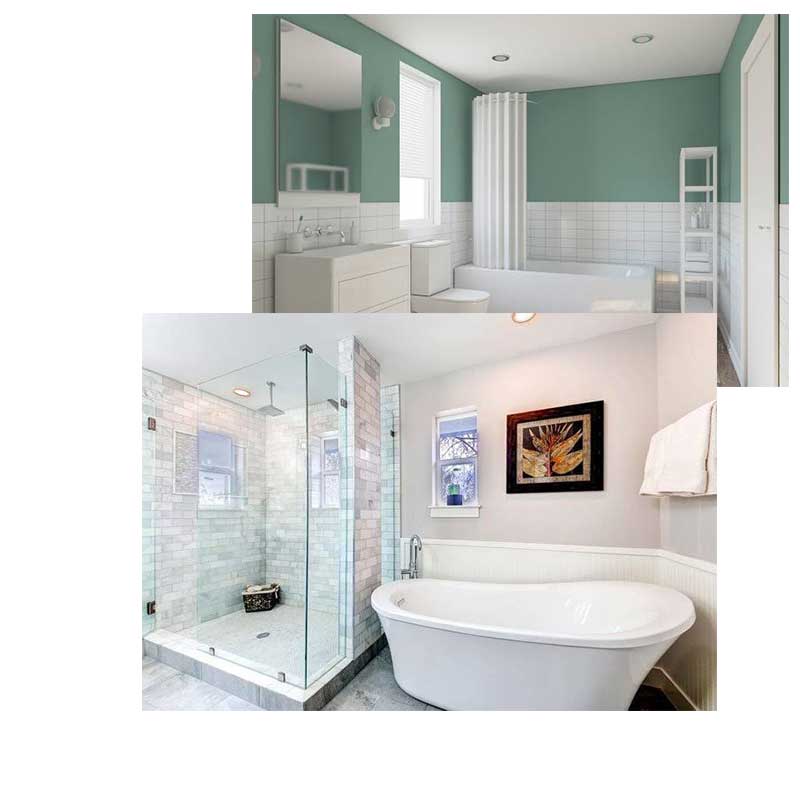 Fast & Efficient Bathroom Painting
When it comes to painting, bathrooms are definitely a different animal. Behind the toilet, the narrow space between the mirror and the shower, under and around those little shelves – these intricacies all require a different degree of precision, different tools, and even different techniques. Your new paint job will have to stand up to lots of moisture in one of the most heavily-utilized rooms in your home. And we'll make sure the proper product is used to stand up to shower steam, hair spray, and aggressive hand-washers. 
If your bathroom is ready for a trendy update, or if you're simply looking to refresh your walls, Stirling Painting is standing by. From our thorough surface preparation (which involves any necessary cleaning and surface repair or stain sealing) to selection of the proper mildew-resistant paint, Stirling will complete the job with the attention to details you and your family deserve.
Why Choose Stirling Painting & Renovations in Pennsylvania?
And don't forget! Stirling Painting & Renovations can help with other bathroom improvements including full bathroom remodels, vanity cabinet painting, or even the simple but too long delayed mirror and vanity light change.
Call us today for a free estimate.