EXTERIOR HOME

Painting Services
No matter what material the exterior of your home was constructed with – wood, stucco, aluminum, brick – the expert painters at Stirling have the experience and the inspiration to give your home's exterior a pristine refresh or a whole new look. And yes, your vinyl shutters can be painted.
Call Now at (610) 419-4601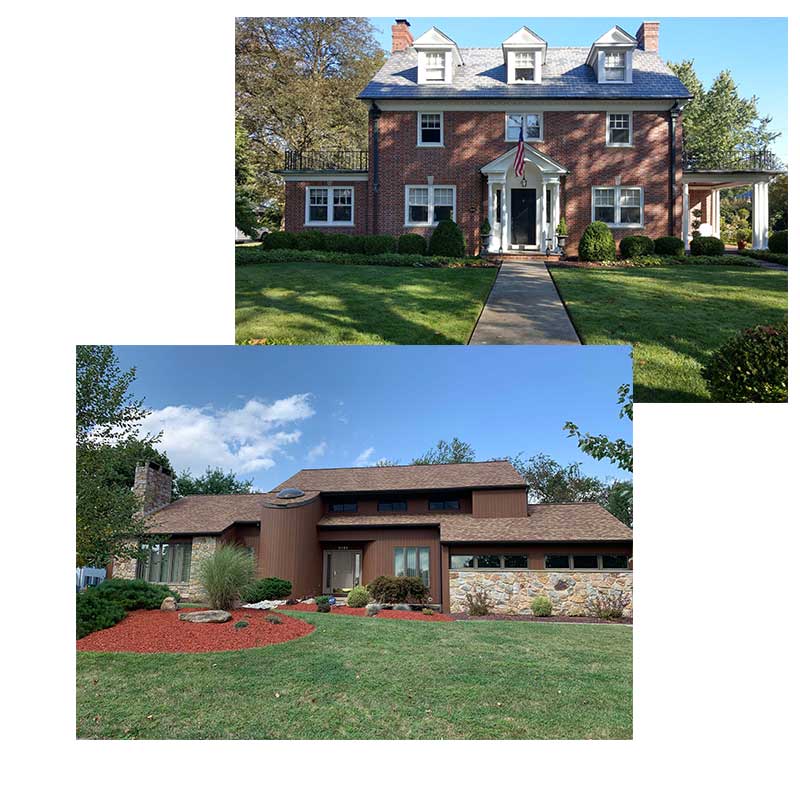 Fast & Efficient Exterior Home Painting
When you decide to paint the exterior of your home, you're investing in the curb appeal and value of your home. You want to make sure that you're optimizing your investment by getting quality work and a long-lasting product.
And the best way to do that is to consult a professional. Professional painters use the right processes and have the right people to make sure that your job is done thoroughly and your home will be protected and preserved for a long time to come. It also means you'll never have to go back up that ladder in your garage again.
In order to make sure your paint holds up over time, surface preparation is key. All of the loose paint is scraped away, hard edges are sanded, caulks cracked, and holes filled before any paint is applied. We have carpenters that can replace rotted wood elements, if necessary. We ensure the surface is clean and dust-free and we use the best paint on the market. We do this all while protecting your lawn and landscaping.
Why Choose Stirling Painting & Renovations in Pennsylvania?
That's the Stirling Experience – a clean, thorough, and long-lasting paint job done efficiently with as little disruption as possible. We feel if your paint job holds up well, you'll call us again and refer us to your friends.
Postponing your exterior painting projects can really cost you in the long run. Remedying peeling paint is a lot less costly than replacing rotted wood. Don't wait until it gets to that point. Keep your home protected and looking beautiful. Call for a free consultation today.