INTERIOR HOME

Painting Services
Whether you are looking to finally have your really tall foyer painted, or water damage on your kitchen ceiling repaired (from the bathroom above it no doubt!), or you are moving into a new house and want all rooms painted before you move in, Stirling has the perfect assembly of craftsmen to fit your needs.
We built Stirling around the customer experience. The things that matter most are what we do best.
Call Now at (610) 419-4601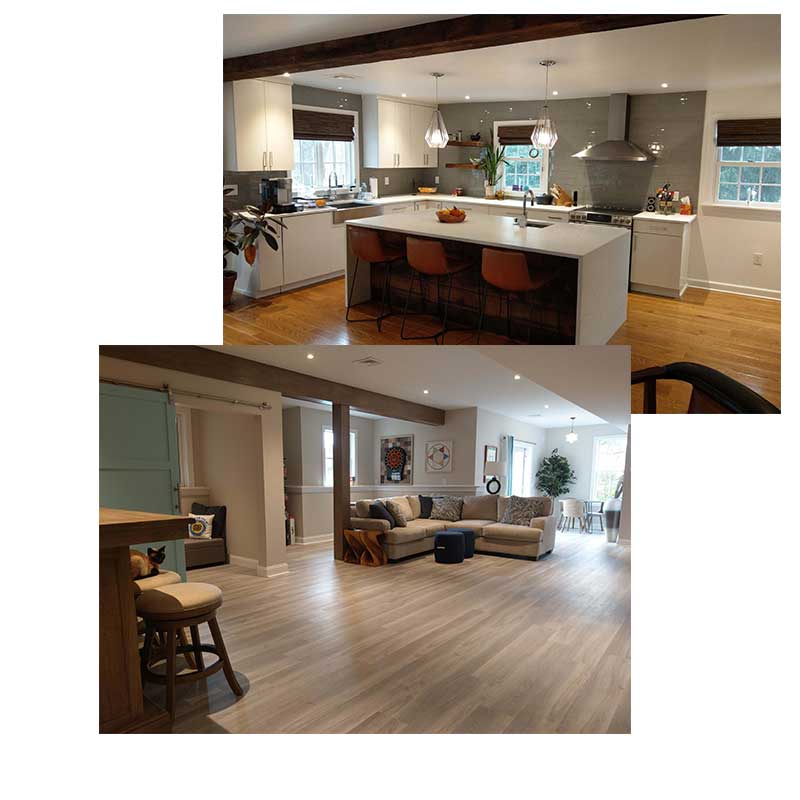 Fast & Efficient Interior Home Painting
The difference between a paint job by a professional painter and a DIY paint job by the average homeowner is often overlooked at the project planning stage. It's easy to imagine applying paint to a surface. The skills to accomplish basic paint application are (fairly) easily learned. The challenge to create a beautiful job in the least-frustrating way possible rests in these four areas:
– Surface Preparation: A professional knows the quality of the end project depends on the first step – the surface preparation. It's most important that the surfaces have been properly cleaned and repaired before the paint goes on to ensure proper paint adhesion and a crisp appearance.
– Straight Lines: A professional uses a minimal amount of tape due to his or her ability to "cut" a straight line (dividing two surfaces of different color) by use of brush, freehand. A homeowner usually uses tape. Tape, however, can cause problems if not used properly, such as pulling off the paint behind it or leaving unsightly drips behind it (and tape is a heck of a lot harder to make perfectly straight anyway).
– Even Finishes: Enamel finishes such as eggshells and satins can look very uneven if not applied correctly. A professional knows the techniques to ensure the finished product is smooth with a consistent sheen (a process called "keeping a wet edge").
– Clean Floors: Working cleanly is a huge part of a successful painting project. No matter how nice the color on the wall looks, any paint spatter on furniture or carpet is a major problem. A qualified painting contractor uses various coverings to protect your furniture, floors, and other personal items.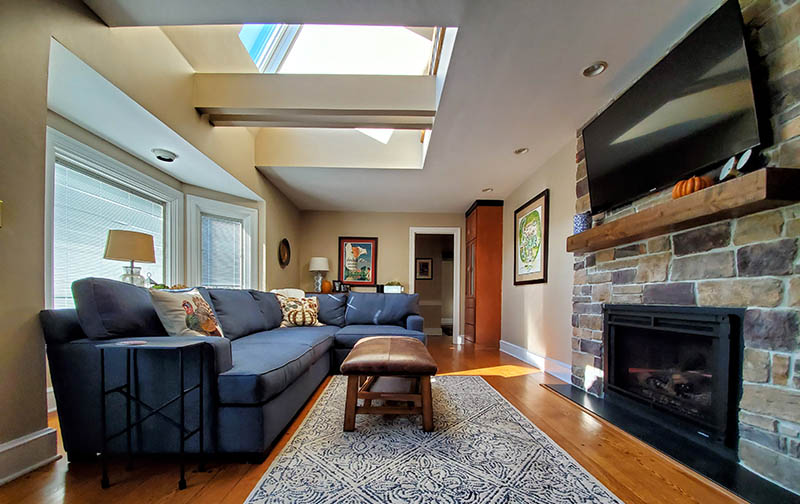 Why Choose Stirling Painting & Renovations in Pennsylvania?
Stop trying to tackle these projects yourself. Don't short cut quality by hiring the cheapest guy.  Get it done right the first time. We truly believe Stirling Painting is the last painting contractor you will need to find.