CARPENTRY & REMODELING

Services
We know that having work done to your home affects your family's ability to observe your normal routine, so we do everything we can to be in and out as quickly as possible without sacrificing on quality and longevity. We take the privilege of working in your home very seriously.
Call Now at (610) 419-4601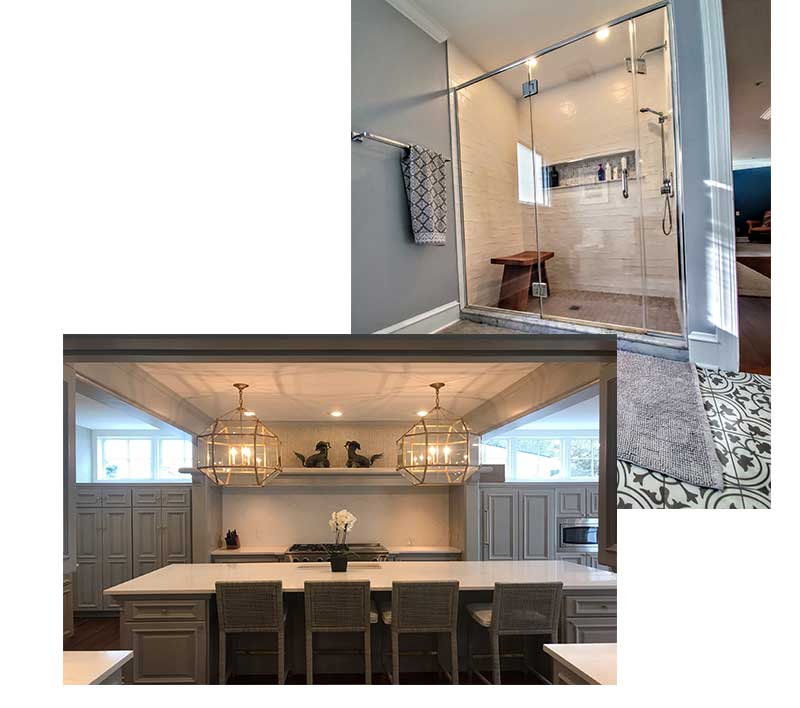 Fast & Efficient Carpentry and Remodeling Service
Stirling's experience and expertise is not limited to painting. We can make core structural changes like removing or constructing walls to change the layout in the room, and we can also make upgrades at any level to lighting and fixtures. We are experts in cabinetry, with extensive experience in painting, replacement, and installation, and we've got a proven track record at adding islands, replacing countertops, adding or replacing backsplashes, lighting upgrades, flooring upgrades, architectural features, beams, and molding.