CHURCHES

Painting Services
We've had the pleasure of working for many churches throughout the Lehigh Valley, and every time we do this work, we think of ourselves as working not only for the facilities manager or board who hires us but also for the entire congregation.
Call Now at (610) 419-4601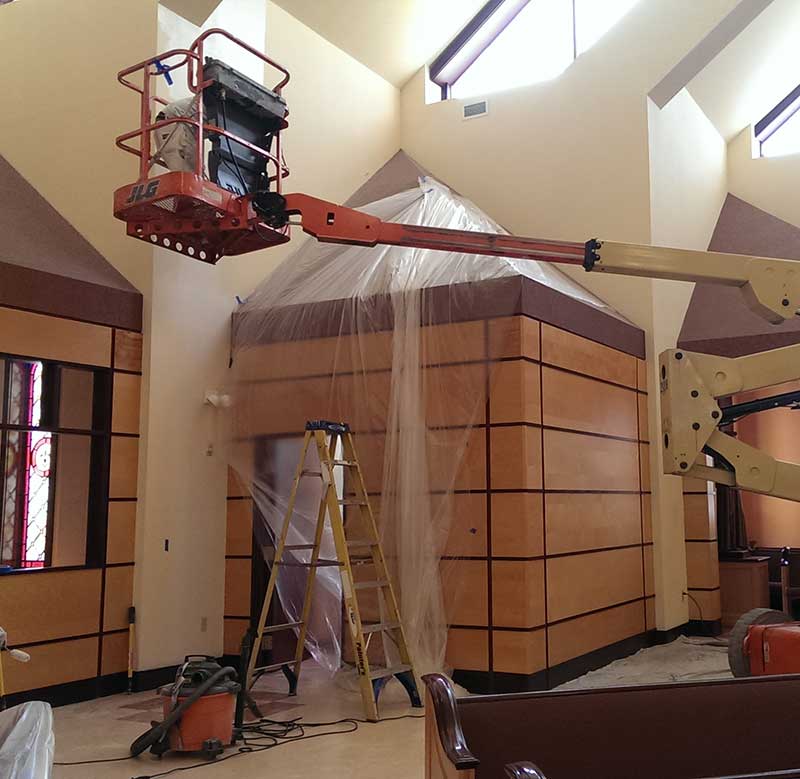 Fast & Efficient Church Painting
Churches are a sacred space with sacred objects. Stirling Painting & Renovations takes exquisite care and works safely to ensure a smooth project.
Stirling Painting and Renovations has painted steeples, sanctuaries, classrooms and the halls where everyone gathers for coffee after the service. There is no area that we can't handle.
Why Choose Stirling Painting & Renovations in Pennsylvania?
We will work with the church to determine a work scope that fits within the budget. Further, we offer to present our proposal to boards and decision-makers in order to help the process move forward. Then we will complete your project in the most respectable and least intrusive way possible.
Call for a free consultation today.